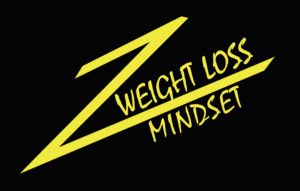 Learn the 6 Mindset Lessons that will change the way you eat and workout forever. Build Motivation, Mental Toughness & Confidence to FINALLY earn the body of your dreams!
Do you have any of the Weight Loss Red Flags? If so, it your Mindset that is holding you back from the body and lifestyle of your dreams. Most people know how to exercise and what to eat. It is probably not your exercise program or nutrition plan that is slowing you down. Learn how to stick to plan by building your Mindset!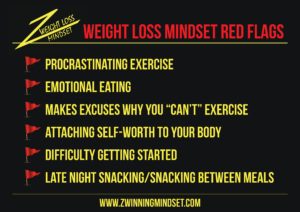 ***This is an Online Course. You will Get Permanent Access to the Weight Loss Mindset Workbook (Ebook) and video lessons explaining each exercise.
** 6 Videos & 24 Mindset Exercises that will help you develop the mindset to stick to your diet and workout program! **
*** BONUS FEATURES ***
(1) Z-Fanatical Fitness Workout Program- 12 Ten Minute Workouts (no equipment needed) 
(2) Exercise Schedule
(3) Z-Fanatical 5 Level Nutrition Program
Lesson 1: Self Care
Lesson 2: Social Support
Lesson 3: Goal Setting
Lesson 4: Mental Toughness
Lesson 5: Motivation
Lesson 6: Confidence
| Product | Price |
| --- | --- |
| Weight Loss Mindset Crash Course | $149.99 |