Every Mindset Lesson, Worksheet and Exercise in the Swimming Mindset Program which has served tens of thousands players across the country. Each lesson comes with a corresponding video by Swimming Mindset's CEO and Owner Gene Zannetti. 
The Swimming Mindset FULL Do it Yourself Program includes the following topics:
Confidence, Mental Toughness, Aggressiveness/Alter Ego, Self Knowledge, Motivation, Relaxing under Pressure, Goal Setting, Present Moment, Bouncing Back from Injuries, Competing with a Clear Mind, Sleep
***Over 65 Videos, Lessons and Exercises***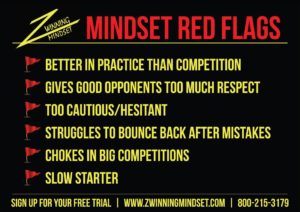 ***Pull the Trigger & Play Aggressively
***Turning Nerves into Excitement
***Play with Unstoppable Confidence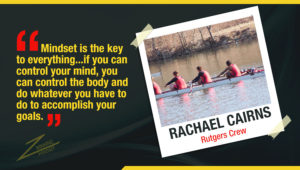 ***This is an Online Course. You will Get Permanent Access to the Swimming Mindset Workbook (Ebook) and video lessons explaining each exercise.
Unit 1- SELF KNOWLEDGE
**Mindset Checklist, Match Evaluation, Developing a Pre-meet Routine, Predator vs. Prey Mindset, Mindset Plan of Life, Parent & Coach Mindset Guide, Loving the Sport and More
Unit 2- GOAL SETTING
**Effective Long/Short Terms Goal Setting, Action Planning, Accountability System and More
Unit 3- MENTAL TOUGHNESS
**30 Day Courage Log, Understanding Values & Boundaries of Behavior and Overcoming the Fear of Fatigue
Unit 4- MOTIVATION
**Role Models, Motivation Buttons, Understanding Pain and Pleasure, Battling Self Sabotage and MORE
Unit 5- PRESENT MOMENT
**Destroying the Fan Mentality, Focusing on the Right Things, Simplifying your Thoughts, Gratitude, Mindfulness & More
Unit 6- RELAXING UNDER PRESSURE
**Redefining Nervousness, Dealing with Pressure Factors, Positive Self Talk and More
Unit 7- CONFIDENCE
**Focusing on Strengths, Body Language, Visualization, Unstoppable Confidence vs. Cockiness and More
Unit 8- CLARITY
**Playing with a Clear Mind, Dealing with Mental Adversity and More
BONUS SERIES:
Unit 9 – AGGRESSIVENESS/ALTER EGO
**Building/Developing an Alter Ego, Learning to Flip the Switch, Modeling Tough People and More
Unit 10- SLEEP
**Sleep Strategies, Relaxation/Recovery, Imagery and More
Unit 11- BOUNCING BACK FROM INJURIES
**Creating an Action Plan to Improve while Injured, Wrestling through the Pain, Changing your Belief System and More
| Product | Price |
| --- | --- |
| Swimming Mindset COMPLETE Do it Yourself Individual Program | $499.99 |